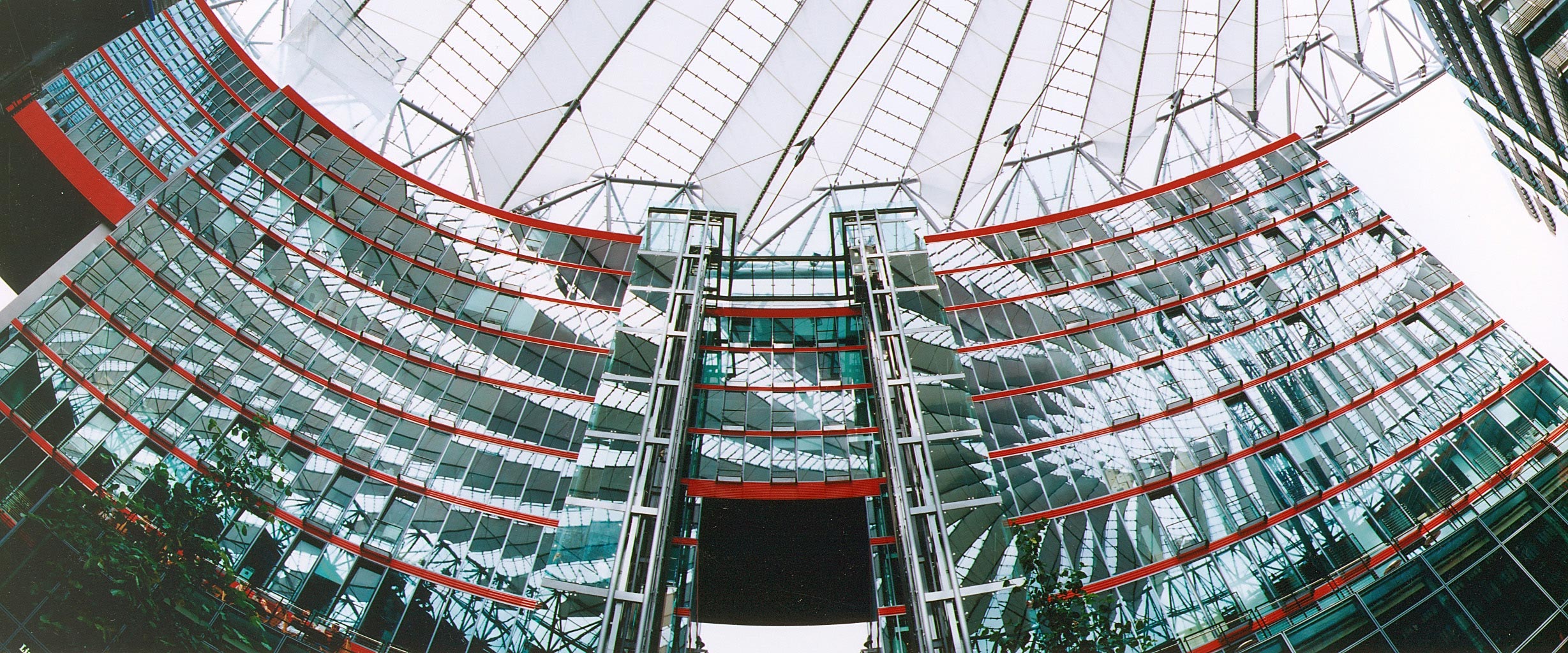 SONY rebuild in full swing
The conversion of components E 1 and E 2 in the SONY Center is well underway and will be completed in October 2023.
Two of the four stairwells will be removed, the remaining stairwells will be designed as fully-fledged safety stairwells in accordance with the model high-rise building directive. The ventilation and cooling concept will be brought up to date, and the basic fit-out will allow for modern and flexible office workplaces. The building can be used by a single tenant as well as by several tenants.